COLLEGE Representative Comments…
The fall fairs were phenomenal! I am looking forward to attending again in the fall! 
My smaller, out-of-state college received the most attention it's ever gotten at a college fair. I collected more than 300 leads. I will definitely be back!
This was easily one of the best fairs I've attended in my six years as an International Admissions Officer, and such engaged students! Thank you so much for all of your hard work and organization– it definitely paid off, and I'm definitely coming back next year!
All the students had great questions and were involved and excited to hear about my college. It was great to meet the counselors from area high schools.
I collected twice the interest cards in comparison to the last national fair I attended.
Great event! I had such a huge turnout that I ran out of materials!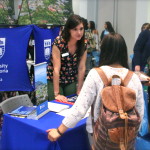 We were able to spend the perfect amount of time with each student at each school.
Organization was great along with the turnout.
I thought this fair and the mini-fair the evening before were excellent.
Very well done! I would like to see more of my colleagues come next year.
It was a great, well-attended and well-represented fair. Giving the students a "focus questions" sheet was a great idea!
This was the best fair ever. Super busy!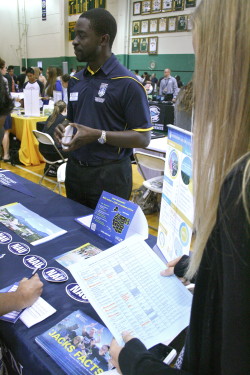 I was very busy! A great event.
Students asked great questions-it showed that they were well-prepared. Awesome!
Lots of students from a variety of schools. Kept it busy and moving.
I was very impressed with the fair overall and with the students.
Comfortable room, great flow of students and prompt start time. It was great!
Very helpful staff! Great turnout!
The staff was very responsive to my requests. So many students-Yay!
Very well-organized. The students were well-prepared for the event.
I was very impressed with the staff. It was great!